1646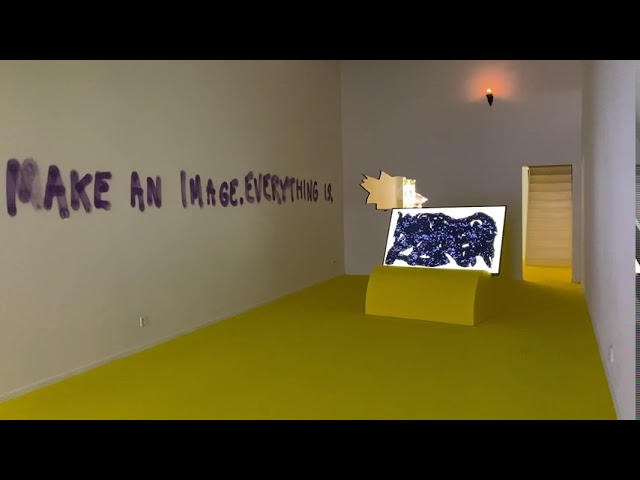 PLAY
11/09/2020 • 04/10/2020

Radical Angels by Jaakko Pallasvuo

Jaakko Pallasvuo takes on the historical lineage of hierarchies, originally meaning "sacred power", in his collaborative project Radical Angels.

Namely, he explores angels and divine ministries as the blueprint for contemporary hierarchy, bureaucracy and administration. In a time when the balance between authority and expertise is proven to be increasingly unreliable, Pallasvuo invites us to question who has the mandate, and who even gave to them in the first place. How can the mystic authority of angelic ministries inform us on the diffuse nature of government sovereignty?

Radical Angels departs from the work of Italian philosopher Giorgio Agamben, who suggests God's angels to be the first bureaucrats. Both Agamben and Pallasvuo liken ecclesiastical imagery and language of heavenly hierarchy to the way political organization and the nationstate are designed in our world. The 'sacred' in hierarchy doesn't only mean holy, it means 'separate': to wield power by rule of law, while at the same time being outside of the law, separated from those you govern. By choosing the angel as a vessel, Pallasvuo poses engaging questions about power to find out where institutions fail the people they are meant to protect.

Radical Angels also considers the angel to be a pontificator, a speaker of dogma's; as a messenger; as a singer. Along lines of justice and knowledge, authority and control, the project creates an open space in which you may wonder as to where this dogma or message comes from, or how a non-hierarchical angel could take shape.

This cross-disciplinary project is centered around several collaborations; with composers, a game developer and a classically trained singer. In collaboration with Viktor Timofeev, Pallasvuo creates a 3D-environment that integrates the living world with Land Art manifestations of different angels. Pallasvuo has written a libretto for a monologue opera based on a human and a synthetic voice (composed by Stephen Webb and Miša Skalskis, sang by Rachel MacIntosh), which is rendered to be the interpretation of an angelic voice.
About 1646
1646 is een kunstenaars initiatief/project-ruimte in het centrum van Den Haag. 1646 richt zich op uitwisseling tussen lokale, nationale en internationale kunstenaars en kunstenaarsinitiatieven, en biedt een platform voor discussie, research, productie en presentatie van autonome beeldende kunst. 1646 wordt gerund door een groep in Nederland gevestigde kunstenaars: Nico Feragnoli (Italië), Johan Gustavsson (Zweden), Clara Palli Monguilod (Spanje) en Floris Kruidenberg (Nederland). Doelstelling van 1646 is gastkunstenaars te faciliteren bij het produceren, tonen van nieuw werk in een context waar discussie en uitwisseling plaatsvindt op een internationaal niveau. Daarbij willen we het publiek meer bekend maken met de praktijk van de beeldende kunst wat betreft het proces, reflectie en experiment.
Boekhorststraat 125
2512 CN
Den Haag