1646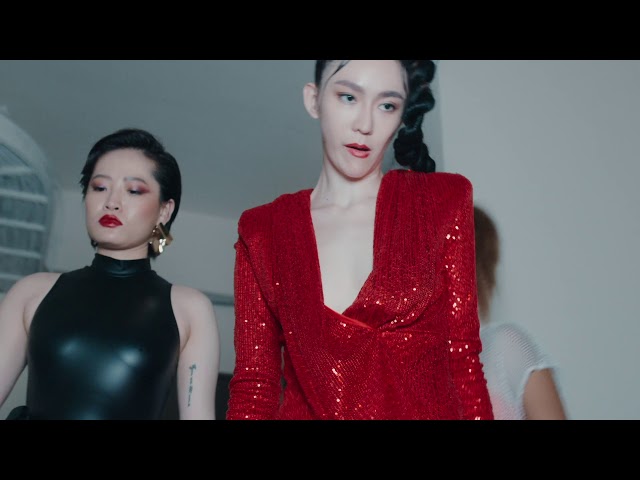 PLAY
05/03/2021 •

The Cinema of Séance - Su Hui-Yu

Startlocation!

For this online edition of Hoogtij #64, 1646 offers a sneak peek to the upcoming exhibition The Cinema of Séance by Su Hui-Yu with the trailer to The Women's Revenge.

Su presents new work in The Cinema of Séance, his first solo-exhibition in The Netherlands. The work of Su walks a line between history and memory, on a collective, universal level and on a personal, individual level. Recalling a cult-genre of 1980s Taiwanese cinema, the works place the socio-political strife of that era in Taiwan squarely in the present, addressing not only memory, but also a re-imagination of taboos and cultural values from the past and the present.
About 1646
1646 is een kunstenaars initiatief/project-ruimte in het centrum van Den Haag. 1646 richt zich op uitwisseling tussen lokale, nationale en internationale kunstenaars en kunstenaarsinitiatieven, en biedt een platform voor discussie, research, productie en presentatie van autonome beeldende kunst. 1646 wordt gerund door een groep in Nederland gevestigde kunstenaars: Nico Feragnoli (Italië), Johan Gustavsson (Zweden), Clara Palli Monguilod (Spanje) en Floris Kruidenberg (Nederland). Doelstelling van 1646 is gastkunstenaars te faciliteren bij het produceren, tonen van nieuw werk in een context waar discussie en uitwisseling plaatsvindt op een internationaal niveau. Daarbij willen we het publiek meer bekend maken met de praktijk van de beeldende kunst wat betreft het proces, reflectie en experiment.
Boekhorststraat 125
2512 CN
Den Haag