Hok Gallery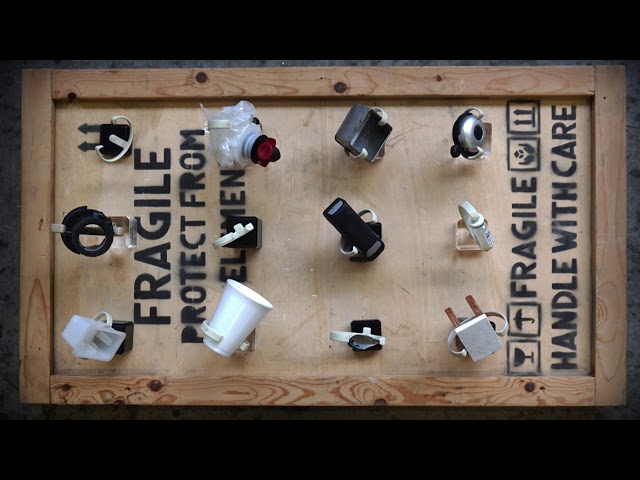 PLAY
27/11/2020 • 10/01/2021

Unstable Matter Situations van Topp & Dubio

The artist duo Topp & Dubio brings all problems together in a clear and orderly manner in HOK Gallery on the Mauritskade in The Hague. The total installation 'If I said you had a beautiful theory, would you hold it against me?' consists of a network of objects, sculptures and images that refer in multiple ways to the mental state of man in the present time. It is precisely the accumulation of all problems that helps us to get a grip on the whole. A prepared satellite dish provides the necessary contact with the outside world. Who knows, one problem will solve another. And when viewed in the right context, some problems are not a problem, but a new and valuable experience. In order to problematize problematic thinking, Topp & Dubio have, following their very own logic, captured thoughts and ideas in spatial works that, as 'Unstable Matter Situations' (UMS), create space for new insights that can transcend the current worrying situation. Concept art that makes you think and opens up new possibilities.

An accompanying publication is available for the exhibition. Beautifully done in riso.
About Hok Gallery
HOK: home of contemporary underground. HOK is a tiny gallery at Mauritskade 77 in The Hague (The Netherlands). Right around the corner of the Denneweg. Every two months the whole floor is given to just one artist at a time. With her exhibitions, gallerist Angela van der Helm-Rookmaaker is going for the limit. Distorting art, preferably on the edge of against-the-grain underground pop culture. Music, film, comics or women's magazines: nothing wrong with transgressing a few boundaries now and then. Each exhibition is accompanied by a limited edition publication, dedicated to that one artist.
Mauritskade 77
2514 HH
Den Haag