Grafische Werkplaats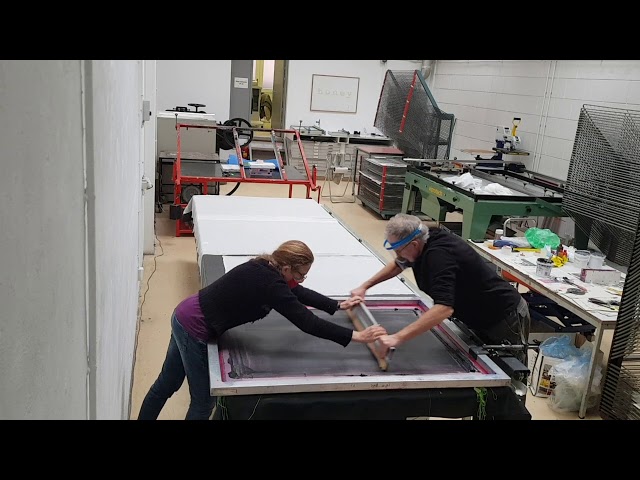 PLAY
27/11/2020 • 31/01/2021

Hommage la Bandage van Henia Eizenberg

installatie

Flexible transparent walls hang in the space of the Grafische Werkplaats. They vibrate the space with every light movement of air. From an investigation into light, transparency and movement, Henia Eizenberg creates an installation in the silkscreen room of the workshop.

Henia Eizenberg (Israel 1949) studied textile design at the KABK in The Hague. Since her graduation in 1981 she has lived and worked in the Netherlands. Under the supervision of the manager

Annika Syramaki screen prints her photos in large format on thin cheesecloth. These cloths form the basis of the installation.

Hommage la Bandage can be seen from 27 November to 31 January in the Grafische Werkplaats in The Hague (Mon, WED, FR 10-5 pm). A folding sheet with text by Hanna de Haan will be published with the exhibition.

 

 
About Grafische Werkplaats
De Grafische Werkplaats Den Haag  is a production workshop for visual artists, graphic artists, photographers and designers. The Werkplaats is known for being one of the few places in the Netherlands with facilities for large format screen printing, lithography, etching, relief printing and textile printing. The Werkplaats regularly organizes workshops, exhibitions and special projects.
Prinsegracht 16
2512 GA
Den Haag