The Balcony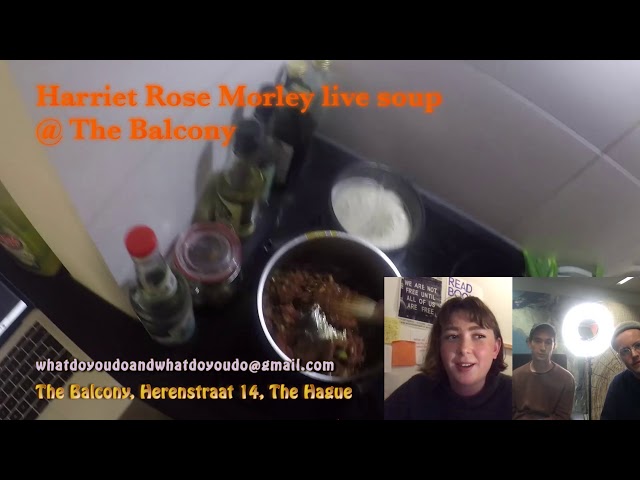 PLAY
27/11/2020 •

What do you do, and what do you do? Van Harriet Rose Morley

At her time at The Balcony, within her own personal capacity, Harriet will engage in conversation with her immediate and wider community.

'What do you do, and what do you do?' will navigate the role of food, service and the arts being tools for conversational togetherness, which are now equally as precarious and under threat in the current time. Within the present climate, jobs which seemed less precarious and often financial supported artists, specifically within horeca, have become as unreliable as working as an artist itself.

How are we learning to navigate the continuously growing precarious structures we occupy and what recipes of care can we share? The vitrine of The Balcony will be used as storage space to house the tools she will use to address these questions.

If you would like to talk to Harriet about your labours, jobs and recipes of care, please contact her via her email, she would love to hear from you: whatdoyoudoandwhatdoyoudo@gmail.com.
About The Balcony
The Balcony is a vitrine exhibition space initiated by Arthur Cordier and Matthew James Lanning, with Ioana Ciora and Valentino Russo.
Herenstraat 14
2511 EA
Den Haag