The Grey Space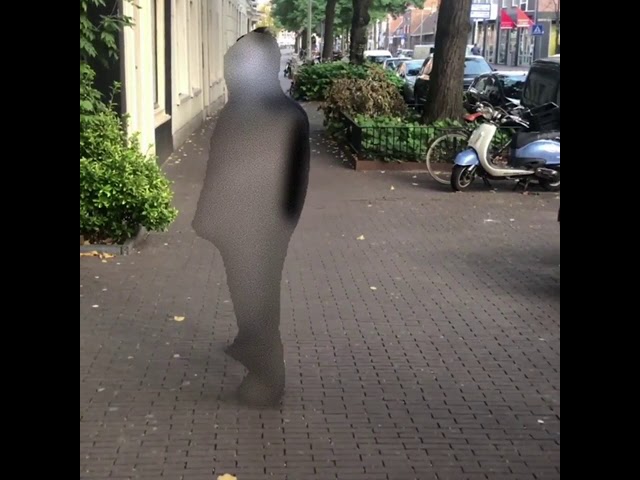 PLAY
25/09/2020 •

Installatie van RNDR and What You See Is What You Get

RNDR – re:place, 2020
re:place is a new real-time interactive installation by RNDR that will camouflage and erase all persons passing by the windows of The Grey Space in the Middle. Open 24/7, the installation is a reaction to the new reality we live in since the start of COVID-19 and the measures taken by governments worldwide to limit the number of infections: 'social distancing', lockdowns, and (self-) quarantine.

WYSIWYG – Screen reflection (works by: Mark Prendergast, Jean-Baptiste Castel), 2020
Cinema Platform WYSIWYG (What You See Is What You Get) offers another option for watching film from the outside in. As WYSIWYG enjoys questioning and playing with other ways of presenting film, this screening investigates the ambiguous space between a solution and a temporary fix. 'Screen reflection' shows the works of Mark Prendergast and Jean-Baptiste Castel.
About The Grey Space
The Grey SpacePaviljoensgracht 202512AR Den Haag nederlandUrl: https://thegreyspace.net/
Paviljoensgracht 20
2512AR
Den Haag