West Den Haag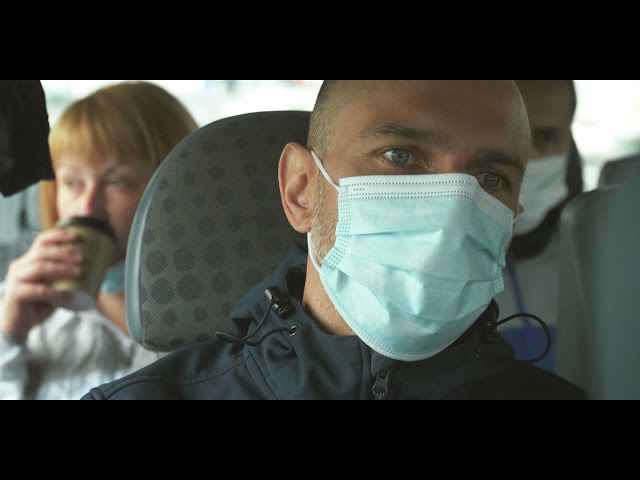 PLAY
28/05/2021 •

3 openings, 2 extra exhibitions & live music

NOT OPEN FOR PUBIC

OPENING: Dries Verhoeven: Broeders verheft u ter vrijheid 


West is excited to present a new work by Studio Dries Verhoeven. 'Broeders verheft u ter vrijheid' portrays man as a stowaway in a global distribution center. Together with a group of Bulgarian performers Dries Verhoeven creates a visual requiem for the working man.

OPENING: Voor ogen en oren: Tristan Beutter, Lars Floris, Alec Gordon, Kim Ho, Siavash Jafari, Tornike Karchkhadze, Jerzy Klimczak, Farzaneh Nouri, Atte Olsonen and Ran Perry

This group of Sonology students have spent the last year investigating the connections and boundaries between the senses and asking questions like: What happens when you compose for visual vibrations? How does listening work underwater? How can we interact with digital life-forms? Can a computer dream about the city? How can you compose with time in an exhibition context?

OPENING: Alphabetum VII: Gebareniconen

Ruud Janssen's model of gesture icons is a way of summarizing space, movement, starting point, ending point, changing positions, expression, hands and body in one image, forming a full-fledged gesture script that can stand on its own, without being derivative of another script. Fitting into the space of the Alphabetum, the exhibition is a cross between language, theory and aesthetics.

Cesare Pietroiusti: A variable number of things
In the 'corner offices' Pietroiusti shows a variety of early works and 'artworks to be ashamed of' to works that have never been shown or are new.

Agnes Mezosi: Brutalist Marcel Breuer
Agnes Mezosi has dedicated herself to capturing the work of Marcel Breuer. Her style is minimalist and almost abstract. The strong images are, just like the work of Breuer, timeless.
About West Den Haag
West shows contemporary art in the former American embassy (designed by Marcel Breuer) in the heart of The Hague museum district. West, as an art institute, focuses on the most relevant international developments in the field of the visual arts. West offers artists space and opportunities to develop new work in a social context by situating it in a wider dialogue. Lectures, presentations, performances and discussions underpin the exhibition policy with a theoretical basis. A series of brochures, documentaries and the website complete the activities that bring the different aspects of West together.
Lange Voorhout 102
2514 EJ
Den Haag